So, you've wondered what rehab costs in British Columbia? Now, you first have to define what rehab means. You see, for different people, rehab can mean different things. So, for some, rehab means support groups, while for others, it means halfway houses.
As a result, it's difficult to put a price on it. For instance, one person's rehab may be joining a free community support group, while another's rehab may be paying several hundred dollars a day for a stay at a treatment center.
To make it easier, we've prepared this guide to some rehab options available at private rehabilitation centers and their prices in BC, Canada. As such, this guide aims to provide you with a general sense of the rehab programs available, as well as the relative costs of each treatment.
In this way, it will be easier to understand the options and why some are more expensive than others.
Private Versus Government Funded Rehabilitation Centers
For anyone seeking drug and alcohol addiction treatment in British Columbia, there are basically two options available. These are private rehabilitation centers and government-funded rehabilitation centers.
Although both options are available to anyone who's seeking treatment, they often differ in the treatment options they offer to clients.
What Do These Options Provide?
Considering that, let's look at the differences between the two and the options they provide.
Government-Funded Rehabilitation Centers
Government Funded Rehabilitation Centers are generally aimed at those clients who suffer from addiction but don't necessarily have the resources to afford private centers. As such, these centers are typically funded by the government. They offer their programs, treatments, and services free of charge to members of the public.
Because these centers often have limited funding, they're simply unable to provide their clients with the same level of care, treatment options and programs. Also, due to a lack of funding, they're often unable to use the latest and most advanced technologies in the treatment of clients.
They also, typically, offer shorter programs and treatment plans compared to private rehabilitation centers. Studies have proven, though, that longer programs are far more effective in treating addiction. As a result, these centers often achieve lower success rates compared to private centers.
Ultimately, though, they provide the public with an essential service. So, it's not that their services and treatment options are not effective. Here, it's important to keep in mind that, although their level of service and treatment plans don't match the offering by private centers, some treatment is better than none.
Private Rehabilitation Centers
In contrast to the above, private rehabilitation centers require payment by any clients wanting to use their services. Because of this, these centers often offer better quality services and treatment options to their clients. Also, as stated, these centers have a higher success rate compared to government-funded rehabilitation centers.
This is simply because they offer diverse programs and therapies that are often personalized to the specific clients' needs and requirements. Because of this, they're able to provide more enhanced treatment compared to the "one-size-fits-all" approach used by government-funded rehabilitation centers.
You should keep in mind, though, that the programs, facilities, and services also differ between private centers. This makes it vital to do proper research to find a suitable facility.
What Factors Impact the Price of Rehab in British Columbia?
Just like private rehabilitation centers differ in the programs and treatment options they provide, they also differ in respect of the price they charge.
Typically, the difference in price between different centers will depend mainly on their resources, their treatment types, and their staff's experience and educational level.
For example, a rehabilitation center that provides clients with a private room will typically charge more than a treatment centre that only has shared rooms and limited amenities. In turn, apart from the experience and educational level of the staff, centers with more staff on-site will also charge more than other centers.
Ultimately, it comes down to the quality of resources and the dedication of care that has the most significant influence on the cost of attending a rehabilitation program.
With that in mind, let's look at these price differentiators in more detail.
Resources and Amenities
The resources a rehabilitation center has available, and its amenities dramatically influence the cost of attending programs at the center. And it's not only the fact that it has these amenities available but also that having these amenities often increases the success rate of the treatment.
For example, one rehabilitation center may offer clients a chair in a gymnasium where they'll meet with a group each week, while clients stay in shared rooms with other clients.
On the other hand, other centers may offer clients a private room in a secluded scenic retreat, far from the outside world. They can then also provide clients with additional recreational amenities ranging from tennis courts to gourmet food and swimming pools.
These things can all have a significant impact on the success rate of treatment.
So, for example, spending time outdoors has been proven to have a range of positive psychological and physical benefits. These benefits can offer people in recovery significant support during the rehabilitation process.
In remote, peaceful areas, the outdoors can be extremely calming and provides clients with healthy mental and physical energy. Not only does it allow time for introspection, but it can also improve the quality and quantity of sleep and even improve cognitive function.
This is especially helpful during the winter months when it can be challenging to ensure that clients spend sufficient time outside. Giving them tranquil surroundings ensures that they do, which, in turn, has several benefits for recovery.
For example, at our centers, clients can take advantage of these benefits by engaging in outdoor mindfulness activities and recreational pursuits. Our centers are located in peaceful, scenic settings that encourage clients to spend time outdoors.
For example, clients can spend time between treatment sessions and other activities walking or relaxing in the calming surroundings, which allows them to reflect on their progress and any challenges they still face. This, in turn, are conducive to recovery.
Now, this is just one example, and keep in mind that treatment centers may differ in the amenities and resources to provide to clients. The key takeaway is that centers with more amenities will generally charge more when it comes to the cost of treatment.
Care and Educational Level of Staff
When it comes to care, the cost of attending programs in a rehabilitation center is usually influenced by the experience level and professional experience of staff. The level of care clients receives also has an impact on these costs.
For example, one center may offer group sessions led by someone without an educational or professional background with no one-on-one time with clients.
On the other hand, other rehabilitation centers may offer:
Family therapy. This form of therapy takes into account the devastating effect that addiction can have on families. It also involves families in the treatment process as they are to improve the effectiveness of treatment.
One-on-one counselling One-on-one counselling is an effective way to help clients work through their problems, develop effective strategies to confront challenging situations they may face, and achieve their recovery goals. These sessions are even more effective if they're done with highly qualified, registered therapists.
Partner support therapy It's no secret that partners, who are often the closest to the client, are often the most severely affected by the client's addiction. Here, partner support therapy focuses exclusively on the mental and emotional well-being of partners.
Psychological exams By using psychological exams, centers can create personalized treatment plans which are unique to every client.
Nutrition meals in residential settings. Nutritional meals are an essential part of ensuring the mental and physical well-being of a client.
Exercise classes with a personal trainer. It's proven that physical exercise plays an essential role in mental well-being, so exercise classes are a vital part of a client's recovery.
Skills-development workshops. Skills development workshops play an essential role in preparing recovering clients to face daily challenges. It gives clients the opportunity to practice their social skills and get feedback on their progress.
It's easy to see how these can have an effect on the overall outcome of treatment. Keep in mind, though, that the spectrum of what is provided at rehabilitation centers can be pretty broad. As a result, the cost of treatment varies depending on the level of care and the education and experience level of staff.
Quality of Staff
To be truly effective, rehabilitation centers should offer treatment plans conducted by Master's level registered therapists. Clients should also have access to registered psychologists, psychiatrists, physicians, nurses, and addiction counsellors.
As a result, many addiction treatment centers that offer weekly sessions conducted by an addiction counsellor are far cheaper than those that use registered therapists for their therapy sessions.
Accreditation
Although addiction treatment centers are not licensed in Canada, those providing addiction treatment must be bound by a governing body. This body validates the treatment center and confirms that the treatment center offers the services that it says it does.
Therefore, if a facility has not been accredited, you run the risk of not getting what you paid for. Here, it's essential to determine whether the center is accredited by CARF (the Commission on Accreditation of Rehabilitation Facilities).
Type of Treatment
Another essential aspect when it comes to choosing the right rehabilitation center is the type of treatment. Many rehabilitation centers offer outpatient, inpatient, and even online addiction treatment options that all influence treatment costs.
With that in mind, let's look at some of these options in more detail.
Outpatient Program
Outpatient treatment is an excellent option for clients who:
Are functioning well,
Who has an effective support system at home,
Do not require 24 hours a day supervision,
Are still able to function in their everyday life,
Have current daily obligations that make it challenging to attend residential treatment.
Would prefer to spend significantly less money on treatment.
Require flexibility in their treatment scheduling and options.
Would benefit from specialized individual therapy.
It's also a good option for clients who are unable or unwilling to stay in a residential treatment center. This is because it gives the client the ability to continue working while also being able to be at home at night.
For example, our intensive outpatient program offers clients similar treatment that they would get in a residential facility. Still, it allows them the flexibility to work or be at home. We offer clients either a four-week or six-week intensive outpatient program. Each includes consultations, individual therapy, mentoring and support, few groups, family counselling, and partner support.
In this program, we offer treatment for substance use, behavioural addiction issues, and concurrent disorders. It's important to note that our outpatient program is now offered exclusively through our virtual program, which is dealt with in more detail below.
Virtual Program
Another option is a virtual rehabilitation program. At Trafalgar, we offer clients a four-week virtual intensive outpatient treatment or online rehab program. This is currently the only option available to our clients in Vancouver or other parts of British Columbia.
With virtual addiction treatment, clients can commit to drug or alcohol rehabilitation in the safety and comfort of their own homes and at their convenience. For some, this is far better than going to an outpatient clinic every day at set hours.
During this program, clients will:
Learn evidence-based strategies to deal with their destructive behaviours.
Start applying their new skills immediately.
Continue their lifelong aftercare sessions to keep on track.
Follow their individualized treatment plan from the comfort of their home.
In this program, clients will also get individual therapy, virtual group sessions, self-directed lessons, mentoring support, family therapy, and partner support therapy.
In addition, each client will receive an individualized discharge plan, biweekly and monthly addiction counselling calls for 24 months, and lifelong virtual aftercare group options after their discharge from the center.
Residential Program
When outpatient treatment or virtual options have not successfully treated the client or the client requires a secured environment, an inpatient program or residential rehab program is an excellent option.
With such a program, clients are protected from outside triggers and influences that could hamper their recovery and make it difficult for them to overcome their addiction problem.
For example, our inpatient program offers similar benefits as the outpatient program, like individual therapy, family counselling, and partner support. In addition, though, it also offers yoga, fitness training, and recreational activities to improve the outcomes of the program.
Also, it gives clients the option to stay at our residences for as long as they need. This can be anything from 30 days up to 90 days or longer.
As a result of the above, inpatient programs are often the most expensive forms of treatment for addiction. However, these programs, which are all evidence-based, treat the entire person, and equip them with healthy ways and strategies to cope with addiction. So, ultimately, the higher price is worth it for persons who are suitable for a program like this.
Home-Based Treatment Plan for Addiction
We offer a 4-week intensive virtual program:
Online and At Your Own Pace
A Virtual Circle of Care Team Supporting Your Recovery
12 Individual Therapy Sessions
Specialized Group Therapy
3 Family Therapy
4 Partner Support Therapy
Accountability / Mentor Support
Discharge Planning
24-Month Continuation of Care
Lifelong Aftercare
A New Alternative to Residential Treatment.
And yes, it works.
Call For A Free Consultation
What Does Addiction Treatment Consist of?
Now that you've seen the available options for treatment and what influences the cost of treatment, it's time to look at everything that goes into the treatment plan.
At its core, addiction treatment has four pillars that all play a role in the treatment's outcome.
These four pillars are:
Environment: This is often one of the most significant differences between private rehabilitation centers and government rehabilitation centers. In simple terms, when it comes to rehab, you get what you pay for. Here, government treatment centers are very hospital-like and institutional, and clients don't get much personalized care and compassion. On the other hand, many private rehabilitation centers are situated on beautiful campuses where clients can be in nature. This provides an ideal setting for relaxation, peacefulness, and mindfulness. This is conducive to an effective recovery.
Focus on the individual: This is one area where Canada has typically been lagging when it comes to treating addiction. For years, treatment centers in Canada focused on a group modality without focusing on individual therapy. This means that clients sit around in a circle for group sessions with minimal planned programming. Not much attention is given on a specific individual's behaviour and driving them. Other centers offer one one-on-one session a week with a qualified therapist. In contrast, others provide more sessions that are not conducted by registered therapists. As mentioned above, we offer three individual sessions a week administered by registered therapists.
Focus on concurrent disorders: Although some centers call aftercare therapy, it soon becomes case management with little emphasis on the mental health aspect of the therapy. In simple terms, it's essential to focus on concurrent disorders like anxiety and other trauma to eliminate the addiction. As a result, treating concurrent disorders is vital for long-lasting recovery.
Aftercare support Aftercare support is crucial. To be effective, it should offer ongoing individual weekly counselling for at least two months. It should also provide an evidence-based system of treatment for at least two years. Finally, it should have a lifelong weekly aftercare program component.
Common Mistakes When Researching for Treatment Options
When looking for the right rehabilitation center, it's also essential to keep several other things in mind. These are often mistakes that people run into when they look for rehabilitation centers.
If It's Too Good To Be True, It Probably Isn't
You'll get unlimited therapy! Your recovery is guaranteed! We have the highest success rate in the country!
These are all statements you should avoid at all costs. This is simply because these are promises that no one can make, no matter what price you pay them. Therefore, any treatment center that guarantees success or shows off its high success rates is trying to sell you something that does not exist.
In simple terms, the price you pay should be based on the quality of treatment you receive and not on false promises like these.
Detox Is Not Treatment
This is another crucial thing to remember, detox is not treatment. Commonly, detox just means that you won't drink alcohol or use drugs for a certain period.
But as we all know, addiction is not about drinking or abusing drugs, but it's about the factors that give rise to it. So, during detox, there is no therapy and no learning tools that can help you create a long-lasting recovery. As a result, clients who go into a detox program leave feeling good about themselves, only to relapse a while later.
Opportunity Cost of Not Getting Help
Now, after you've considered all the above and you've searched for rehabilitation centers, you might be intimidated by the cost of treatment. And this is quite normal.
The key, however, is that it shouldn't put you off. To do this, you have to understand the cost of not getting treatment.
So, you have to consider that not getting treatment means:
It has a long-term impairment on your career prospects.
You've missed chances at an education.
You face the continued cost of paying for drugs or alcohol.
You have to deal with the effects of alcohol and drugs, including anything from criminal charges or even the cost of a life.
You face the possibility of a divorce or separation and the legal costs that come with it.
You can end up in jail or seriously injured a loved one.
The Bottom Line
When it comes to treatment options for addiction, you have a variety of options available, including private treatment centers and government-funded treatment centers.
These differ in the level of care, education of staff, and treatment plans they offer. And, keep in mind, a treatment option that might work for one person doesn't make it the right fit for you. It's best to research vigilantly and try to see what treatment option would fit you best.
Hopefully, this guide was helpful to point out the differences between the different options, so your choice can be easier.
If you want to know more about addiction treatment or the services and treatment plans we offer, visit our website, or contact us for more information.
Meet Our Renowned Experts
You will receive Addiction and Mental Health Treatment from the very best from the comfort of your home in British Columbia.
We have a team of accredited professionals who have many years of clinical and research experience.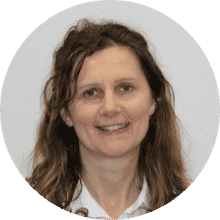 Dr. Christine Courbasson
Clinical Psychologist & Senior Clinical Advisor
Nathaniel Israel, MA, RP
Clinical Director, Virtual Intensive Outpatient Program
Kinga Burjan, MA, RP
Clinical Director, Virtual Integrated Programming
See Our Team
LEARN ABOUT
Our Virtual Treatment Program in British Columbia
Consult with a professional now to learn how we can help you or your loved one.