On September 30th, Canada marks its second annual National Day for Truth and Reconciliation, serving as an important reminder that Indigenous Canadians continue to grapple with the longterm effects of intergenerational trauma and inequity. We all have a role to play in unravelling the ongoing injustices caused by the residential school system and our country's dark history of colonialism.
"Our Indigenous clients deserve to recover in an environment that supports and celebrates their whole selves," says Danielle McCarron, VP of Inpatient and Virtual Programs. "Providing culturally-appropriate care shouldn't ever be an afterthought or a "nice-to-have"; it's a must."
Trafalgar Addiction Treatment Centres is part of a national network of health supports for people struggling with substance use disorder (SUD), addictive behaviours and related conditions. Canadian Addiction Treatment Centres (CATC) is the largest accredited provider of evidence-based treatment for SUD in the country and has been helping Canadians manage their health for over 27 years. Together, we form the largest health support system for Canadians who use substances, at all stages of their recovery.
Truth and reconciliation can't happen in a day—but each day is an opportunity for progress.
Today, we renew our commitment to provide the best possible care for our Indigenous clients through staff training, community collaboration and innovation.
FIND OUT MORE
Meet Our Renowned Experts
You will receive Addiction and Mental Health Treatment from the very best.
We have a team of accredited professionals who have many years of clinical and research experience.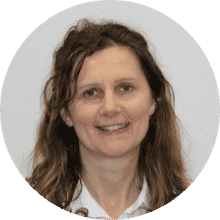 Dr. Christine Courbasson
Clinical Psychologist & Senior Clinical Advisor
Nathaniel Israel, MA, RP
Clinical Director, Virtual Intensive Outpatient Program
Kinga Burjan, MA, RP
Clinical Director, Virtual Integrated Programming
See Our Team
LEARN ABOUT
Our Rehab Programs
Consult with a professional now to learn how we can help you or your loved one.