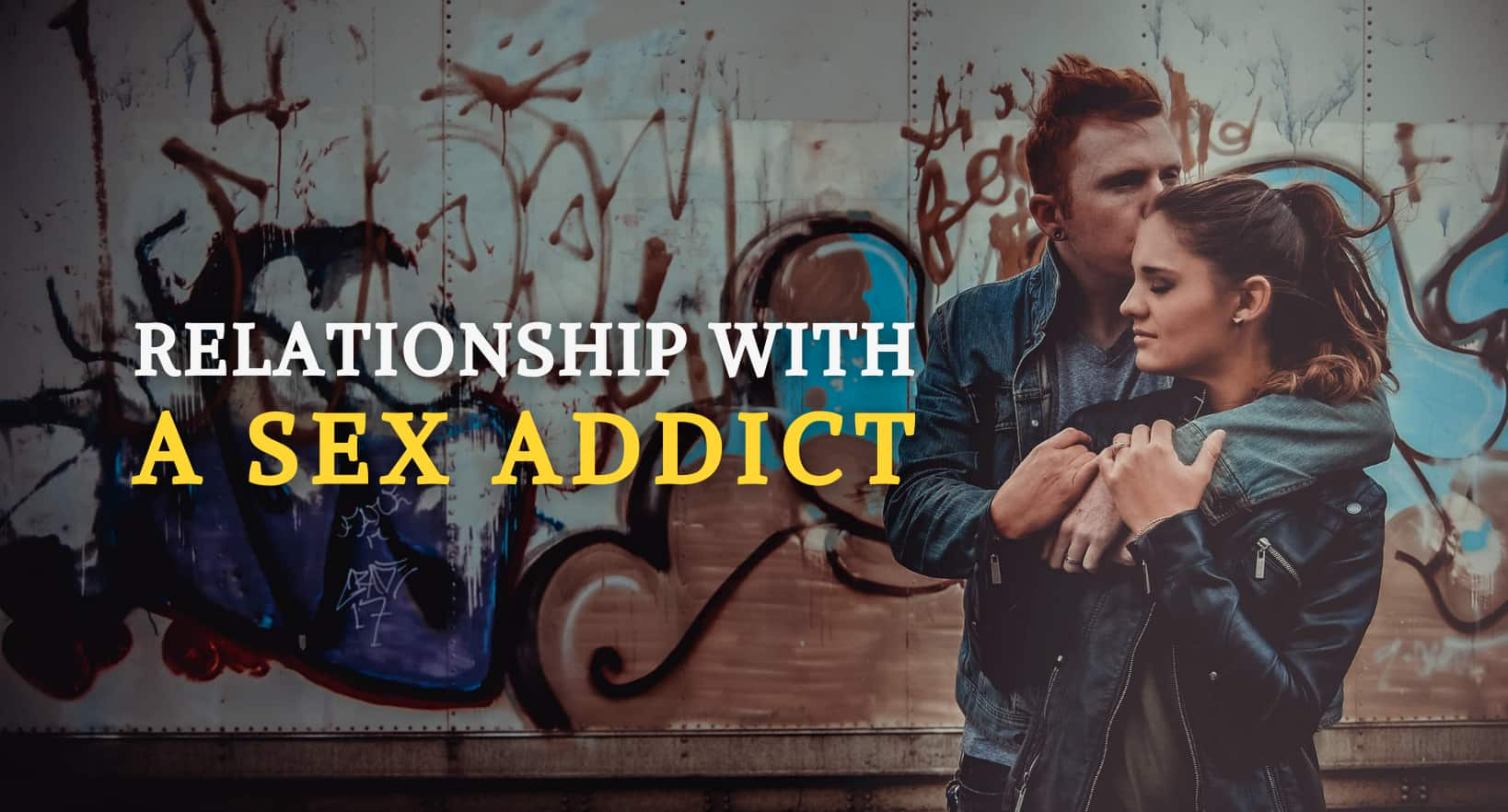 So you're dating a sex addict.
You likely already know that sex addiction can take its toll on both the individual who is addicted and any romantic partners involved. Unless your partner decides to seek help, it can become highly destructive for everyone involved.
If you believe that you're in a relationship with a sex addict, then read on.
We'll cover everything from understanding sex addiction to how to talk to and help your partner to different treatment options available.
What is Sex Addiction?
Contrary to what some people think, sex addiction extends far beyond simply having the desire to have sex often. It's not an excuse for bad behavior and infidelity, but rather a common form of behavioral addiction that can quickly deteriorate an individual's quality of life.
What is normally a harmless, pleasurable act can become a compulsion for some people. Similar to dependence on substances like alcohol or drugs, the individual is constantly preoccupied with sex and compulsively engages in sexual acts.
It's also important to note that sex addiction and addiction to substances frequently are seen together as well. This is because, like most addictions, it is fueled by the desire to escape emotional discomfort.
Not only is sex addiction harmful to a person's mental health, but it can also take over their life, leading to numerous other problems both personally and professionally.
When it spirals out of control, sex addiction can result in job loss, debt, neglected relationships, and even trouble with the law.
It's often difficult to diagnose since it can manifest itself in a variety of different ways. This can include excessive use of pornography, exhibitionism, performing sexual acts in public, excessive masturbation, or soliciting prostitutes — among many others.
Other common behavioral addictions include gambling, shopping, and food addictions. Despite what even some doctors still believe, sex addiction is no less valid. For someone to get relief from the addiction, they need to receive treatment just like they would with alcohol or drugs.
Is Sex Addiction the Same as Love Addiction?
Love and sex addiction are different, however, they have many similarities. Love addiction is another form of behavioral addiction that manifests itself when the individual acts out by compulsively seeking the feeling of romance, seduction, and falling in love.
While this may sound harmless to some, the emotional despair that comes along with it is extremely harmful to both the individual and any intimate partners they get involved with.
Despite desperately yearning to find "the one," love addicts find it difficult or impossible to do so.
This is because they're more attracted to the intense rush that comes with seducing someone and falling in love rather than committing to a healthy, stable relationship.
Love addicts often resort to guilt, manipulation, and using sex to seduce a romantic partner because they can't bear the thought of being alone. However, once that euphoric feeling of "the chase" wears off, the love addict immediately starts to seek romance elsewhere.
Can A Sex Addict Love Someone?
For people who know or suspect they're dating a sex addict, one of the most commonly asked questions is "Can a sex addict love someone?"
This is understandable since one of the most common misconceptions is that sex addicts aren't capable of love. However, if you're in a relationship with a sex addict, you'll be happy to find out that's nothing more than a myth.
Despite frequent intimacy issues, sex addicts are perfectly capable of loving their partners. It's important to keep in mind that, while many sex addicts can have loving relationships, they will still act out with unhealthy infatuations and often engage in risky encounters.
Dating A Sex Addict: Can it Work?
If you're dating or in a relationship with a sex addict, you likely have concerns about whether or not the relationship can work out in the long run.
Despite often having the best intentions, many sex addicts find it hard or even impossible to stay faithful to their partners.
Love addiction and affairs also go hand-in-hand because the individual may engage in frequent unhealthy passion-related behaviors. For that reason, it can be difficult to maintain a healthy relationship with someone who has a love and sex addiction without them seeking treatment.
However, it's important not to jump to the conclusion that someone you're dating is or will be unfaithful to you. Many sex addicts will find other outlets and are therefore able to stay committed to their partners without having multiple lovers.
The excessive use of pornography, in a relationship is a perfect example of a different avenue a sex addict may use rather than cheating on their partner.
That doesn't mean that the relationship will be free of other problems, such as lying, neglect, or recklessly spending money to fuel the irresistible need for sex. You need to assess whether you think the relationship is worth continuing.
If you do a quick Google search for "partners of sex addicts resources" or "dating a sex addict relationship advice," you'll discover how common it is to be dating a sex addict.
Since sex and love addiction is so complicated and misunderstood, education through online resources or support groups can help you get a better understanding of your partner and what fuels their behavior.
How to Help Partner/Spouse With Sex Addiction
Helping your partner or spouse with sex addiction can be an extremely touchy subject. Not only is it important to show your support, but it's also vital to seek help for yourself if you've been struggling as well.
Help for Wives of Sex Addicts
Being married to a sex addict can be extremely challenging and damaging to a relationship. If your partner has kept the addiction hidden from you or started developing unhealthy habits surrounding sex later on in the marriage, it can lead to feelings of betrayal and resentment.
However, the weight of the commitment to stay with your partner is often stronger in a marriage as opposed to a relationship.
In addition to the treatment for the sex addict, there is also help for wives of sex addicts available. The truth is, much like with addiction to alcohol or drugs, sex addiction never fully disappears.
So if you're struggling with your spouse's addiction, don't stay in silence. speak to a therapist, counsellor, or join a support group to connect with other wives of sex addicts.
"My Boyfriend/Girlfriend is Sex Addict"
Numerous women and men have come to us saying "My boyfriend has a sex addiction" or "My boyfriend is a sex addict. What should I do?"
While you may feel angry, hurt, and resentful, the first step is to try to support your partner as best you can.
Inevitably, both partners suffer within the relationship. Despite the pain that the addiction causes, partners of sex addicts must realize that it's a serious condition.
If you need help with managing your feelings surrounding your boyfriend or girlfriend's addiction, speaking to a therapist or other professional can be beneficial for you as well.
How to Talk to Your Partner About Their Addiction
If you've discovered that you're in a relationship with a sex addict, you'll never be able to help them recover if you avoid the topic. With that said, sitting down and talking to your partner can be difficult.
They may feel guilt or shame surrounding their behavior, causing them to act defensively or lie to cover up the extent of the problem. The best way to avoid this is by not directly placing blame on your partner.
During the conversation, it's equally as important to share your feelings with your partner. If you feel betrayed by their actions, you have the right to express that.
At the same time, acknowledging that you understand your partner is going through a lot can be vital to moving forward together.
You may want to simply take your partner's word for it that the compulsive sexual acts won't happen again, however, together you should aim to create action steps to take to move toward a healthier relationship. This may look like speaking to a sex or couples therapist, joining support groups, or seeking addiction treatment.
Treatment for Sex Addiction
Sex addiction treatment begins first when the addict acknowledges the problem and is open to getting help. At Trafalgar Addiction Treatment Centres, we treat the patient holistically and address the underlying issues that fuel the addiction. We currently have several options available to treat sex addiction, including residential and online treatment.
Residential Treatment for Sex Addiction
Our residential treatment centre for sex addiction is located right outside Guelph, Ontario. During your 30, 45, 60, or 90-day stay (or more), you will receive the highest level of treatment available from our qualified therapists.
You'll take part in both individual and group therapy, which will teach you about sex addiction and equip you with the skills to overcome it.
In addition to treatment for the sex addict, additional therapy for family members and partners is also included. We encourage you to take advantage of this since sex addiction affects everyone involved. Residential treatment can be life-changing for both partners.
Online Treatment for Sex Addiction
For those interested in receiving the benefits of residential treatment from the comfort of home, the best place to start is our 4-week intensive online love and sex addiction recovery program.
It's available to residents across Canada, making it an excellent choice for people who aren't able to attend residential treatment in Ontario.
It's also a great opportunity for working professionals and people with family commitments to regain control of their lives from a private and secure virtual platform.
Get in Touch With Us Today to Begin the Journey to Recovery
Even though finding out you're in a relationship with a sex addict can be devastating, there is a light at the end of the tunnel. By seeking treatment, the sex addict can learn healthier coping mechanisms and begin to leave the compulsive behavior behind.
If you or someone you love is suffering from this condition, get in touch with our qualified professionals at Trafalgar Addiction Treatment Centres today.
Meet Our Renowned Experts
Your partner will receive Sex Addiction Treatment from the very best.
We have a team of accredited professionals who have many years of clinical and research experience.
Amber Stephenson, MSW, RSW, CSAT (Candidate)
Certified Sex Addiction Therapist (Candidate)
Nathaniel Israel, MA, RP
Clinical Director, Virtual Intensive Outpatient Program
Allyson Florence, M.A., R.P, CSAT (Candidate)
Certified Sex Addiction Therapist (Candidate)
See Our Team
LEARN ABOUT
Sex Addiction Treatment Programs
Consult with a professional now to learn how we can help you or your loved one.