Meet Amanda Warr
She is one of the compassionate, dedicated clinical therapists who support our clients and their
families at Trafalgar.
This week, we would like to feature her faves.
Is there any particular show you like to watch, Amanda?
This is Us and A Million Little Pieces.
In general, both shows highlight that we are all human and life happens. But it is what you do with
and how you manage your life experiences that will determine your quality of life.
I also love how they showcase various mental health struggles and healthy ways to cope with this.
Do you have any favourite food?
I don't really have a "favorite" food. I just enjoy a variety of foods from various cultures.
I have a love hate relationship with cooking, I really enjoy doing it when it doesn't feel like a
chore. I like trying different types of food and interesting recipes.
If I was to go to a restaurant it would likely be a pub that has a variety so I can choose to have a
taste of a few different things.
Amanda, how is your music taste?
Mary J. Blige is my all-time favourite singer. I remember when I first heard her on the radio
when I was like 10. She is just so soulful and extremely talented.
Do you have a spirit animal?
Yes, I do. A lion. I feel I am strong and confident while able to be gracious and gentle.
However, I can also say that dogs are my favourite animals. They are sweet and full of energy,
therefore are good companions if you just need love or want to snuggle.
What do you read nowadays?
I like to reading books regarding different clinical modalities and also fantasy book series.
What is your next "to do" in your bucket list?
I don't really have a bucket list per se, I really just appreciate slowing down and spending time
with family because time goes by entirely too fast.
What made you work in the addiction treatment industry? What is your motivation?
Honestly, it was kind of an accident. I think the job found me and I truly believe everything happens
for a reason. My background is corrections so naturally I dealt with many clients who were
struggling with mental health and addictions. I was offered to work with Trafalgar 3 years ago and
have enjoyed this work ever since. I believe my career path chose me.
The comradery I have with my teammates makes it easy to come to work.
What is the best thing you like in Trafalgar Addiction Treatment Centres?
Working with my clients. Even if it is just a small shift in their understanding of self, it is a
huge step toward healing and their journey, and I am glad to be a part of that. Also, the comradery
I have with my teammates makes it easy to come to work.
We know that a treatment provider is only as good as its clinical team. Amanda Warr is one
of these highly trained and experienced team members.
You may continue to read our team series (Frank Mazzawi and Melissa Martin) or visit our team
page.
Meet Our Renowned Experts
You will receive Addiction and Mental Health Treatment from the very
best.
We
have a team of accredited professionals who have many years of clinical and research experience.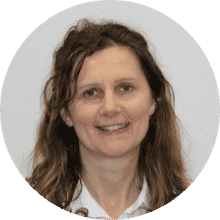 Dr. Christine Courbasson
Clinical Psychologist & Senior Clinical Advisor
Nathaniel Israel, MA, RP
Clinical Director, Virtual Intensive Outpatient Program
Kinga Burjan, MA, RP
Clinical Director, Virtual Integrated Programming
LEARN ABOUT
Our Rehab Programs
Consult with a professional now to learn how we can help you or
your loved one.