Meet Frank Mazzawi
Frank is like a rock solid, steadfast and incredibly dependable person with a heartfelt commitment to serve and help our clients at Trafalgar.
This week, we would like to feature his faves.
Do you have any favourite movies? What is the best scene in it?
Momento.
It's hard to pick out the best scene. The whole movie is like a puzzle. It takes a few viewings to understand and appreciate the final ending. Another aspect of this movie is it starts from the end of the story and works its way back. The whole movie is a mind warp.
What food would accompany your movie night?
I am a simple person. My favourite food is a rib-eye steak medium rare Chicago style, no side needed. Just give me the beef! 🙂 However, I prefer cooking it myself on a barbeque if the weather permits. Otherwise, my second favourite method is frying. My go-to restaurant to eat it is Zorros in Brampton.
Frank, do you have a favourite singer?
Yes. My favourite band is Blue October. The first time I heard of them was when I was in treatment myself back in 2006. This band goes hand in hand with recovery and mental health. You can see from album to album the progression that the singer goes through and how he overcomes addiction and mental health. His latest album is called "I Hope You're Happy". My favourite 2 songs are "I'm Not Broken Anymore" and "Fear".
What about animals?
I am a dog person. My favourite breed is a boxer. My best friend was my dog at one point and he was a white boxer named Zeus. He was a key part of my recovery.
Do you have any favourite city or travel destination?
My favourite travel destination is any place I have not yet to step foot on. I really enjoy going on adventures to places I have not been to. I like to experience things that are challenging and unpredictable.
Right now, I would really like to go to spend some time in Fiji. The pictures I've seen are surreal and it looks like a place that I could just absorb. I would like to visit before the age of 50.
Great! What made you work in the addiction treatment industry?
I chose this field to work in because I struggled with addiction and mental health for most of my life.
The first time I was in treatment was at the age of 15 years old. I spent the next 20 years perfecting my addictive behaviours. I kept adding new addictions and going deeper and deeper into depression and self-loathing.
It was throughout that period, I met some of the most compassionate people that made the biggest influences and impact on my life. They mostly were the counsellors that were trying to help me make a change in myself.
They are the true heroes in my life and the real idols. Looking back I wish I could thank certain individuals for everything they did to cultivate who I've become, but at the same time, I would also like to thank those that made things difficult for me because they're the ones that forced me to become stronger than I ever was and who I am today. So to all of you "thank you, everyone, for everything."
After several attempts at recovery, I finally got it. Prior to this point, I would view my past as a burden and something of a shame. I finally got to a point in life where I had to do something with myself. So, I re-evaluated my life by asking myself, what skills do I have and what can I offer this world.
If it doesn't kill you, it makes you stronger. Now my past is worn like a badge of honour.
The first thing that came to mind was my life experience in addiction and mental health.
I went back to school and I got a diploma for "Addictions and Community Service Worker". When I went looking for work, I was told that this diploma wasn't enough. So, I went to Ryerson University and got a certificate in psychology, then got my first job at a treatment centre as an overnight counsellor. After that job, I got a better position and I kept moving up and working with other addicts and people suffering from mental health.
Every time I help somebody, the selfish part of me feels vindicated for all the lows I went through and realize they were not for nothing. If it doesn't kill you, it makes you stronger. Now my past is worn like a badge of honour.
—
We know that a treatment provider is only as good as its clinical team. Frank Mazzawi is one of these highly trained and experienced team members.
You may continue to read our team series (Melissa Martin and Amanda Warr) or visit our team page.
Meet Our Renowned Experts
You will receive Addiction and Mental Health Treatment from the very best.
We have a team of accredited professionals who have many years of clinical and research experience.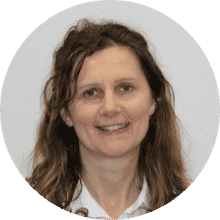 Dr. Christine Courbasson
Clinical Psychologist & Senior Clinical Advisor
Nathaniel Israel, MA, RP
Clinical Director, Virtual Intensive Outpatient Program
Kinga Burjan, MA, RP
Clinical Director, Virtual Integrated Programming
See Our Team
LEARN ABOUT
Our Rehab Programs
Consult with a professional now to learn how we can help you or your loved one.